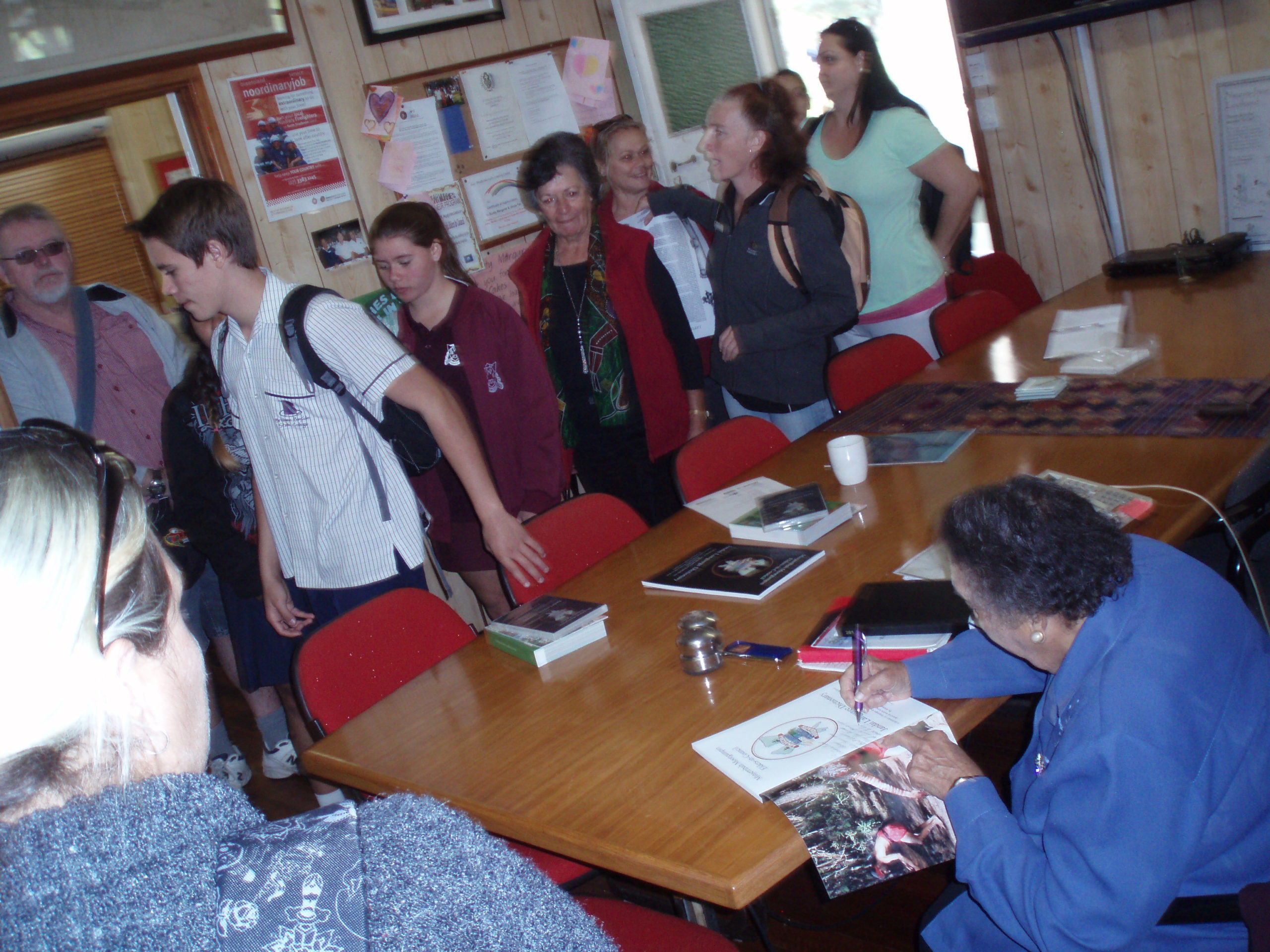 Supporting Research Partnerships
Research
MMEIC has a strong record in the production of high quality publications about our language, lands and waters that is supported by an extensive archive. For information about our research program and protocols for the ethical treatment of Indigenous Cultural Intellectual Property:
ENQUIRIES:  Phone: 0417740186
In Production
With support from the Qld. Department of Aboriginal and Torres Strait Partnerships (DATSIP) Indigenous Language Grant program, MMEIC is working with Community Linguist, Colleen Hattersley, to produce a new edition of our 2011 Dictionary for publication in 2021. Colleen guided MMEIC in the production of the 2011 Edition, reprinted in 2018, which has sold over 1200 copies.
The 2021 community edition will draw on the research undertaken over many years by Ngugi Elder and community researcher, Dr. Glenda Harward-Nalder, who collaborated with University of Queensland Linguist, Dr. Kari Sullivan of the School of Languages and Cultures, on the Yagarabul Dictionary and Sketch Grammar  (forthcoming, 2021).